Bull & Bear Markets: A Timeline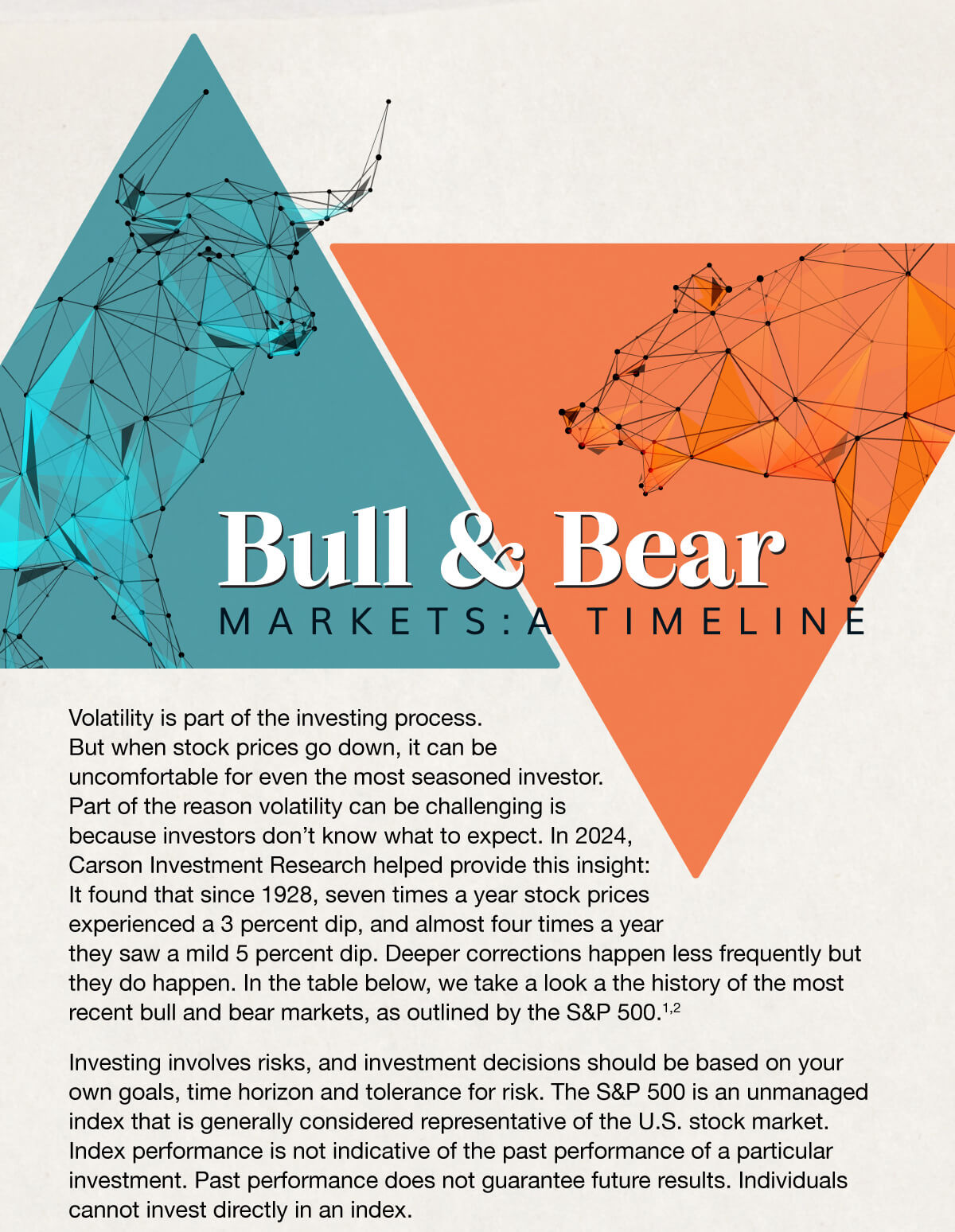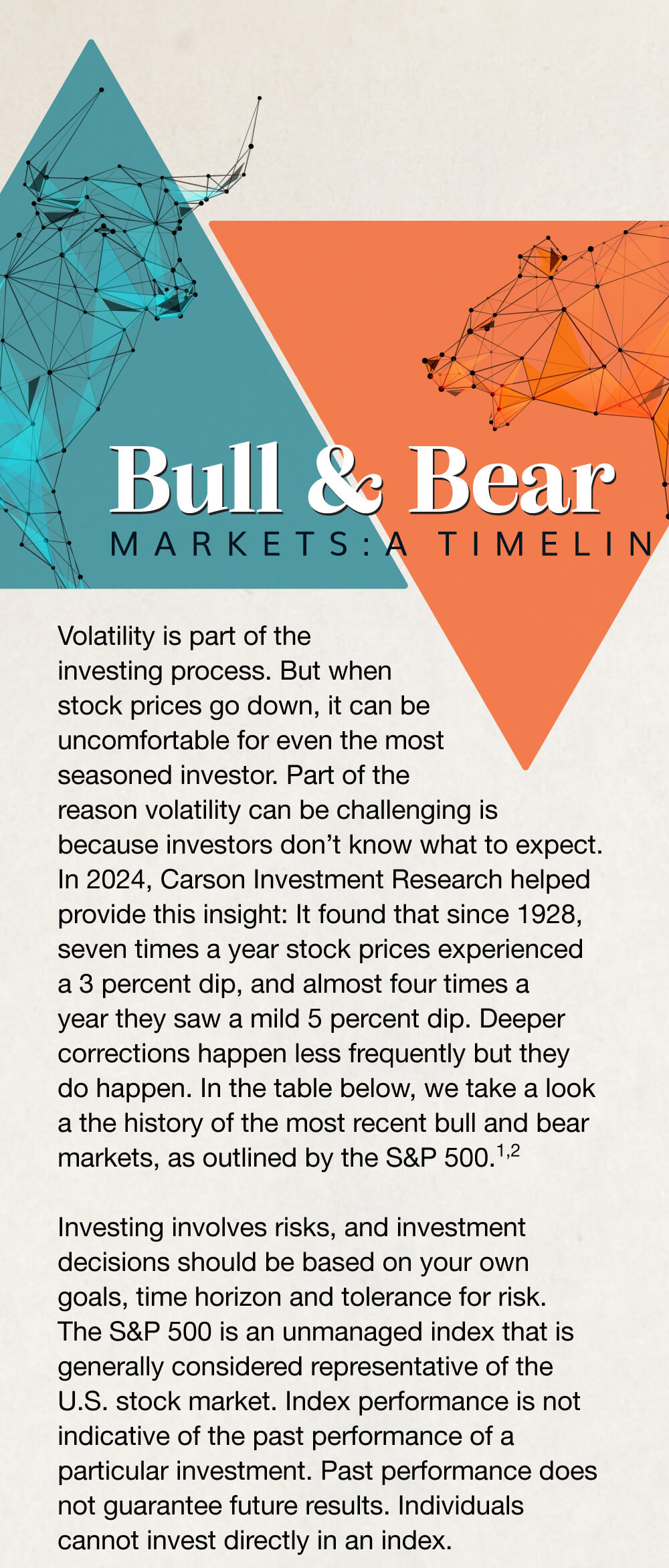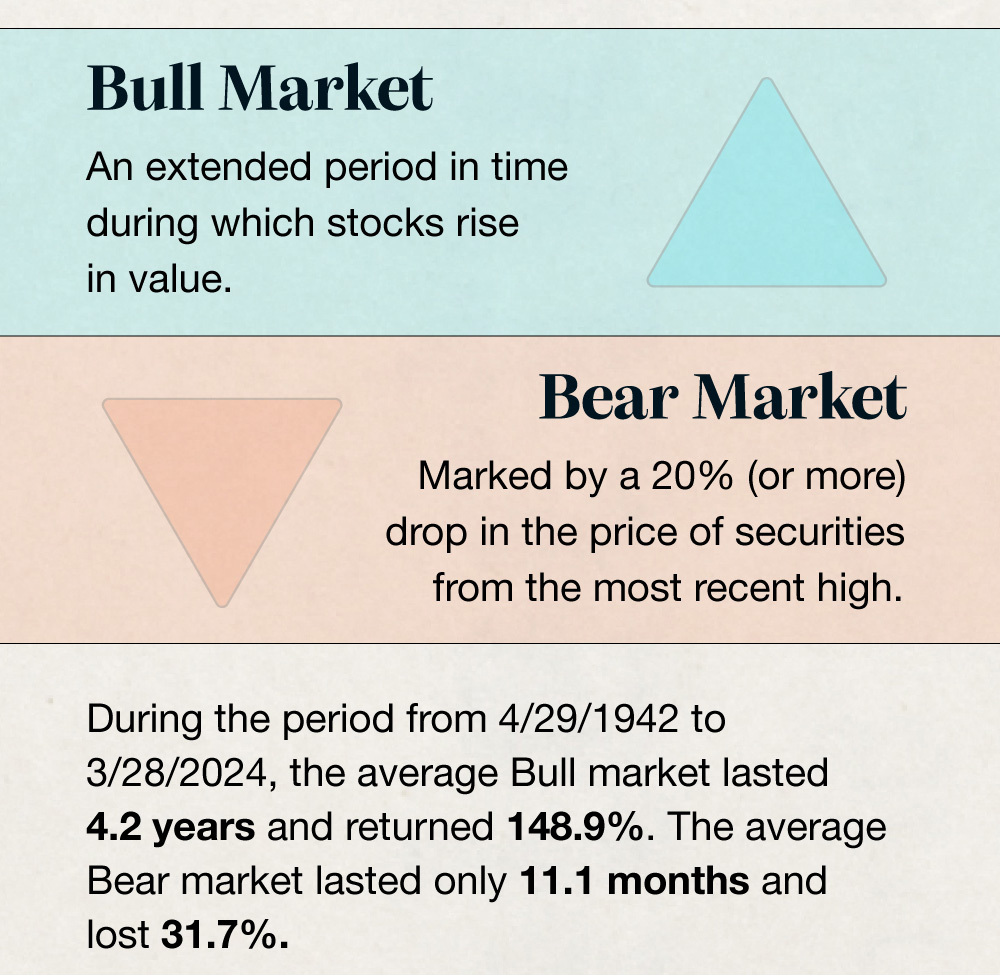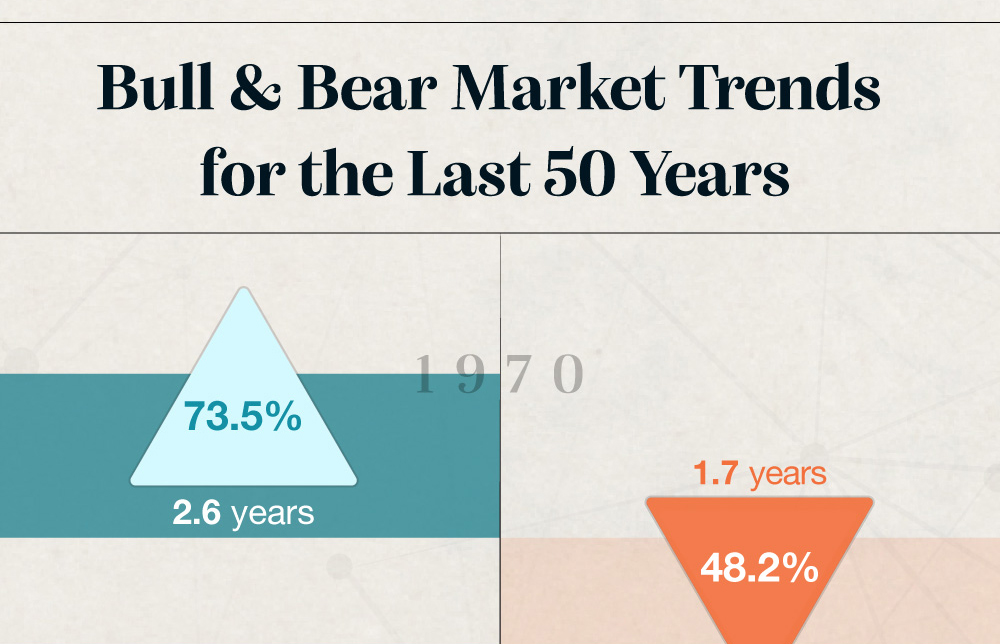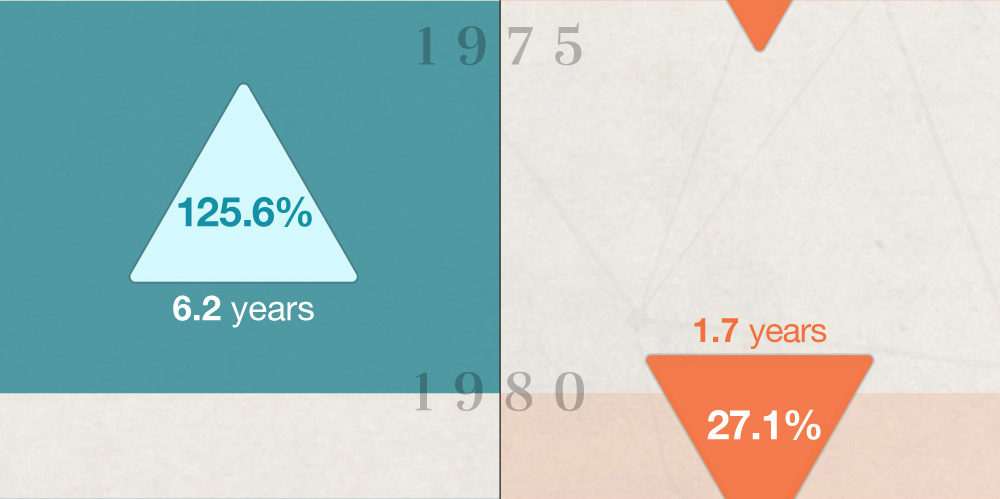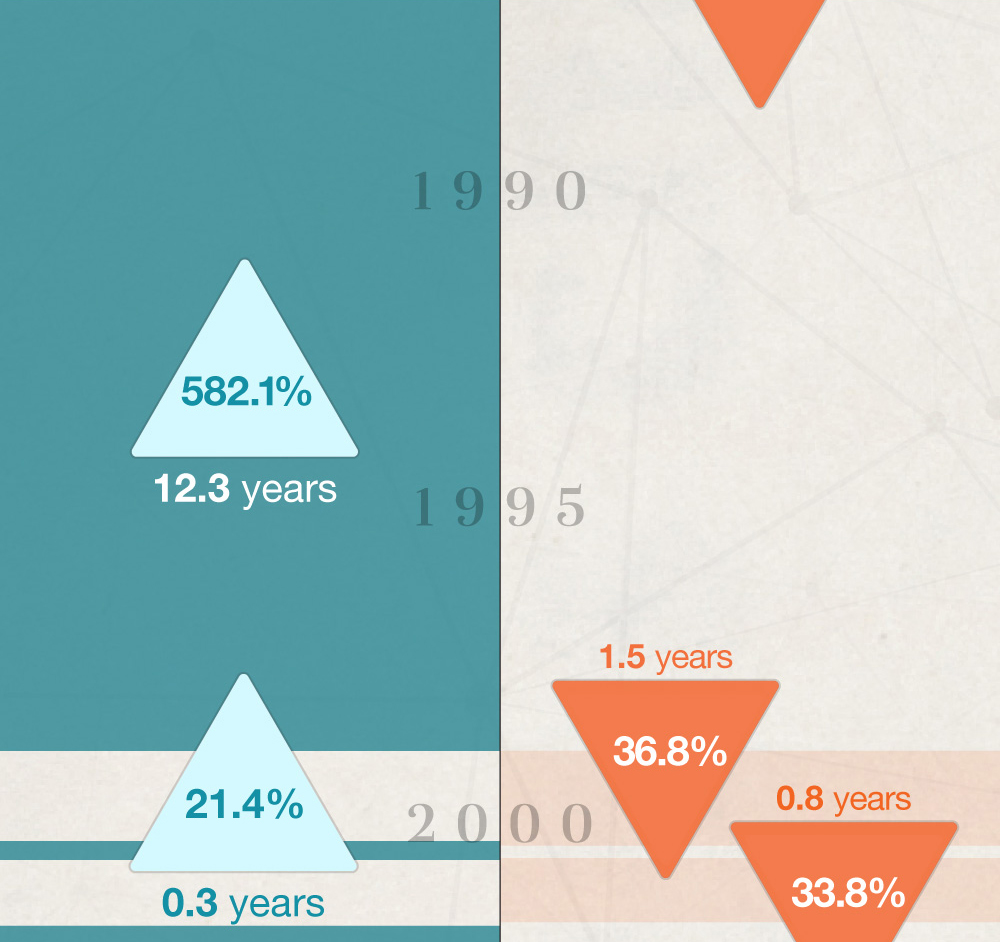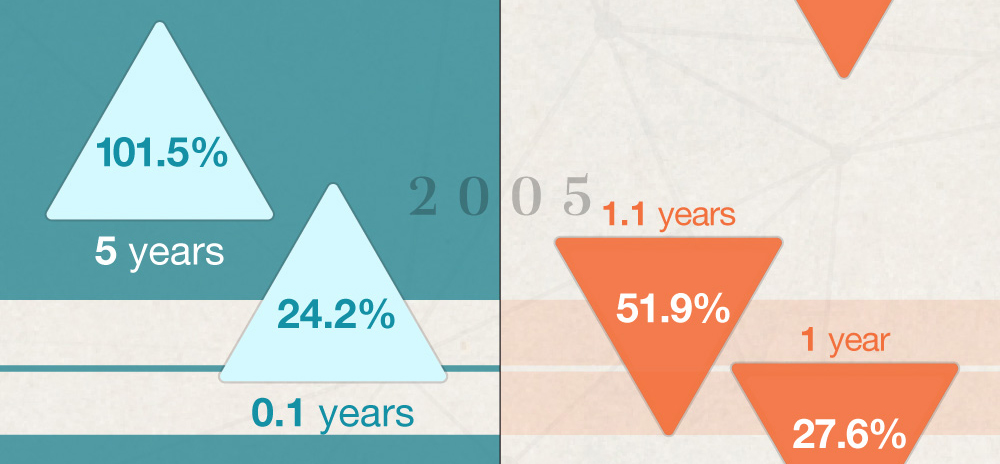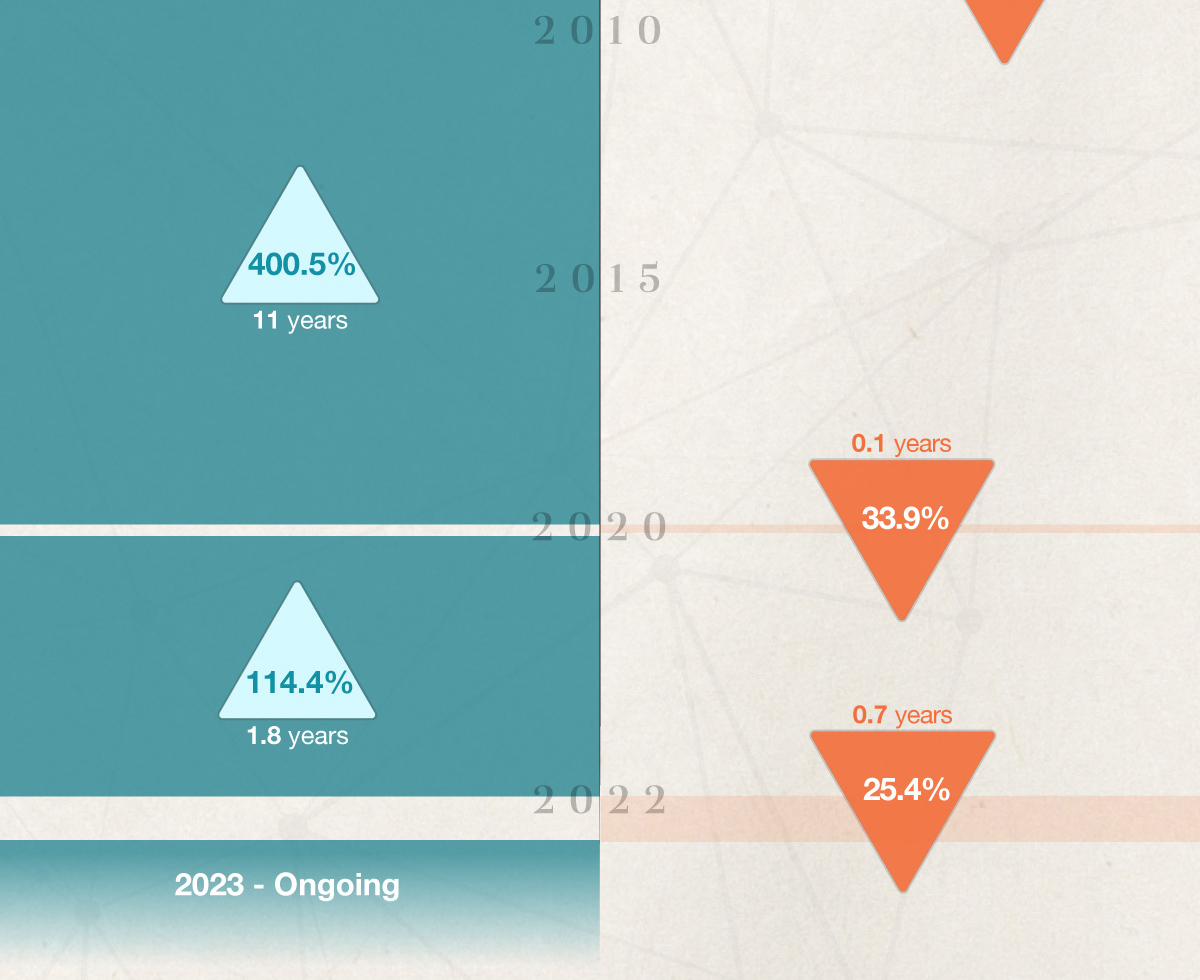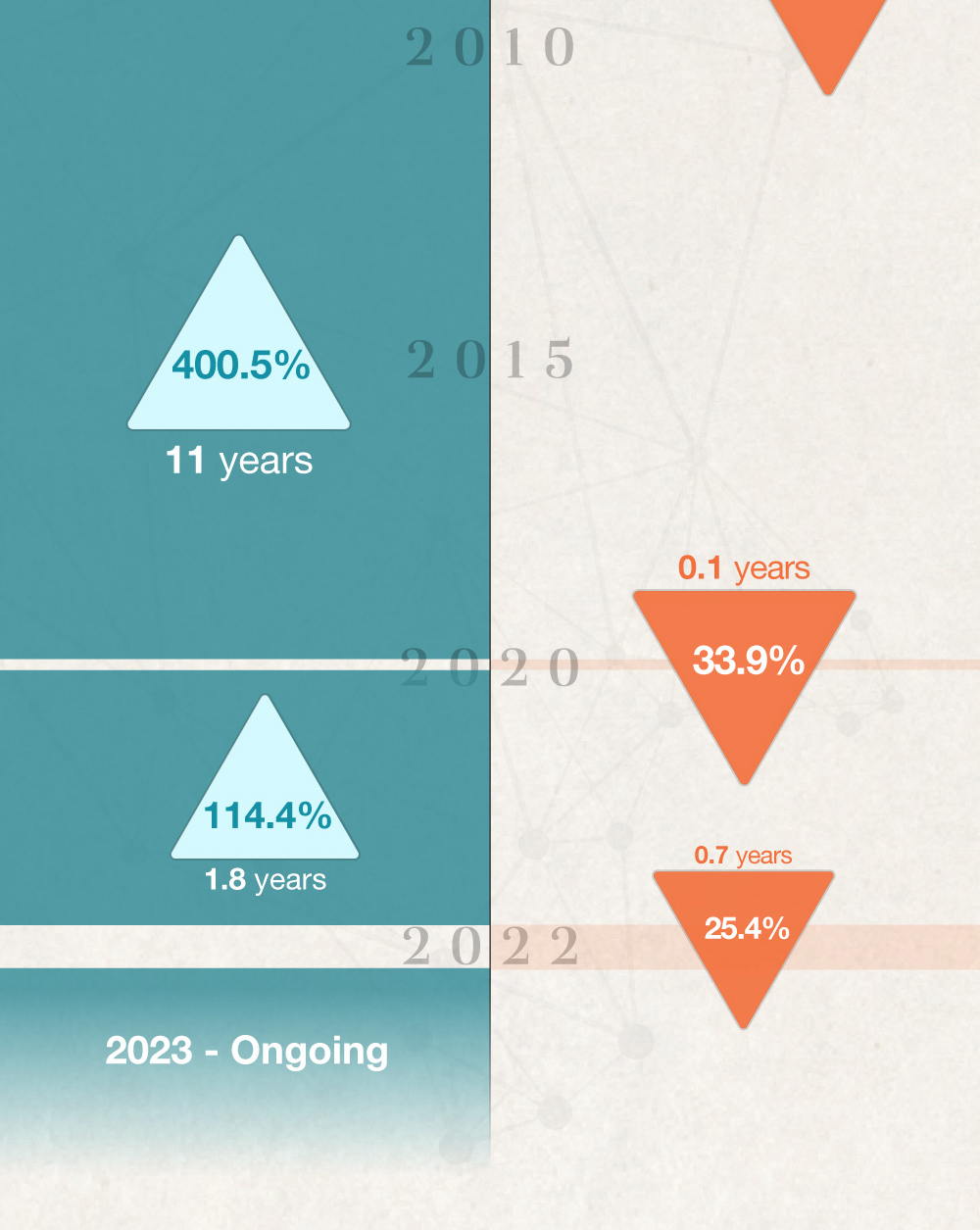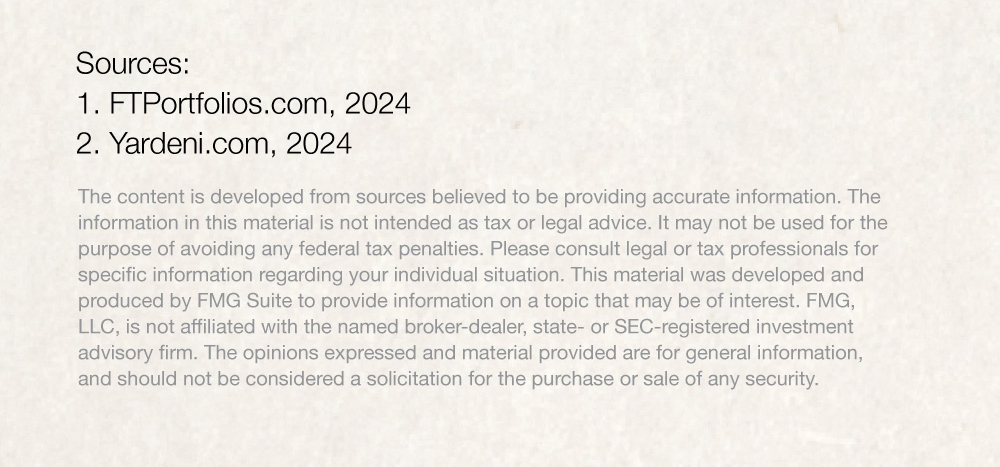 Related Content
This short video illustrates why knowing when to retire can be a crucial part of your strategy.
Millions faithfully file their 1040 forms each April. But some things about federal income taxes may surprise you.
Diversification is an investment principle designed to manage risk, but it can't prevent against a loss.